Bellwether has two unique impact programs that each fulfill a need in the coffee supply chain to improve farmer equity. Let's have a look at how one producer groups benefits from both programs at once.
Meet ACODIHUE, our longest standing coffee partnership. ACODIHUE is a unique cooperative in that 70 percent of the coffee is grown and produced by indigenous women. The high number of women producers is a result of men dying in a civil war in the 90s and men also migrating to the United States, leaving women behind to take care of the children and the land. The women producers are certified as Manos de Mujer (Women's Hands) to recognize their hard work and their contribution to both their households and to the national economy.
Living Income Pricing
Guatemala is an important supply chain for Bellwether's Green Coffee Marketplace and as such, a high priority for our Living Income Pricing work. To establish a minimum price for green coffee purchased from ACODIHUE, Bellwether and its partners across the supply chain collected data on cost of production, land size, and productivity level, which was then analyzed over a full harvest cycle. The results of our data showed that the actual cost to produce coffee for these producers was 13% higher than the price they had initially received.
Our data showed that many factors contributed to the cost of coffee being so much higher than the price of coffee initially tolerated. One of the factors is a unique issue at play in this region—the reality is that many farms are very small, just .5 hectares on average, and often managed by a single woman who is in charge of cultivation alongside the help of hired labor. The small land size often results in low coffee yields, driving up the price, or even requiring diversification of income streams to close the living income gap. The second factor at play is reverberating throughout the Coffeelands—increases in fuel prices due to geopolitical issues has driven up the cost of fertilizer around the world, directly affecting coffee production. In Guatemala, the price of fertilizer quadrupled this year but farmers were still required to purchase this as an input to ensure adequate crop health.
Renegotiating our coffee contract with ACODIHUE to reflect the higher price ensures that Bellwether and its customers pay these producers a living income that enables them to not just survive but to thrive. By purchasing Living Income coffees from Bellwether through our Green Coffee Marketplace, roasters can feel good knowing that these producers were paid a price that supports a living income.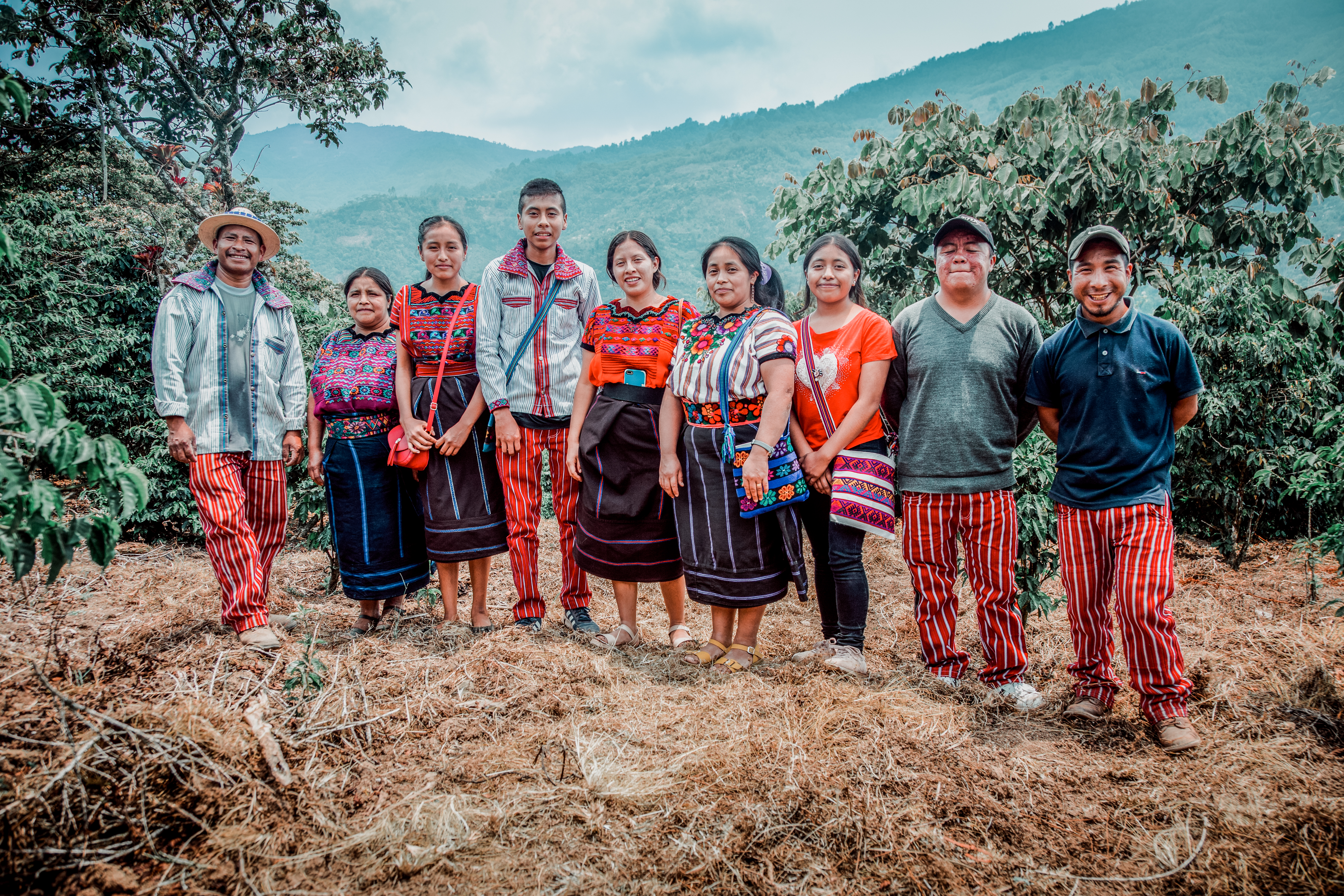 Farmer Impact Fund
Paying more for a pound of coffee is not the only way farmers need investment. Direct investments in coffee communities through Bellwether's Farmer Impact Fund is particularly important in disrupting the cycle of poverty at the root. Through the support of our customers, Bellwether has been able to provide two balloon payments to the producers of ACODIHUE through our Farmer Impact Fund, allowing them to receive services that were otherwise inaccessible.
With the support of the Farmer Impact Fund, ACODIHUE has been able to launch an emergency dental care program for its members. Dental care in the Cuchumatan region of Guatemala is often either unattainable because of distance to the nearest clinic or cost prohibitive for coffee producers. To date, the funds provided through the Farmer Impact Fund have enabled 14 people—12 women, one man, and one child—to receive emergency dental care.
Earlier this year, we had the pleasure of traveling to Cuchumatan to meet many of the beneficiaries of the dental hygiene program. Programs like Farmer Impact Fund are not only important for community development but also put faces and stories behind each coffee purchase.
By connecting coffee drinkers and coffee farmers for the first time and leveraging the power of community‑level impact, Bellwether and its roaster partners are creating a sustainable future for the coffee industry with every pound roasted. Together we are building an industry that is sustainable for the environment, equitable to producers, and accessible to all communities.