Poverty in the Coffeelands is an enduring crisis–one that producers have struggled with for generations. 80% of the world's coffee farmers live below the poverty line, despite rising retail prices and increasing consumer demand for specialty coffee. There is substantial evidence that demonstrates that systematically low prices are the predominant root cause of poverty and a key barrier to livelihood advancement.
Unsustainably low prices paid to farmers exist alongside myriad other challenges, including market fluctuations, coffee leaf rust, climate change, rising labor costs due to a growing shortage of migrant workers, and increasing opportunity costs that are forcing droves of farmers to seek other work altogether, often in other countries. While the price for a cup of coffee in your local shop keeps rising, the price farmers receive for their coffee has not meaningfully changed in 40 years.
Bellwether's mission is to increase farmer equity by paying prices that meet farmers' livelihood needs and by investing in farm communities where we source coffee. We do this in two ways:
Our Living Income Pricing model pays farmers based on their livelihood, not cost of production, while our Farmer Impact Fund invests in communities by distributing large cash payments directly to producers and cooperatives to complete farm and community level projects.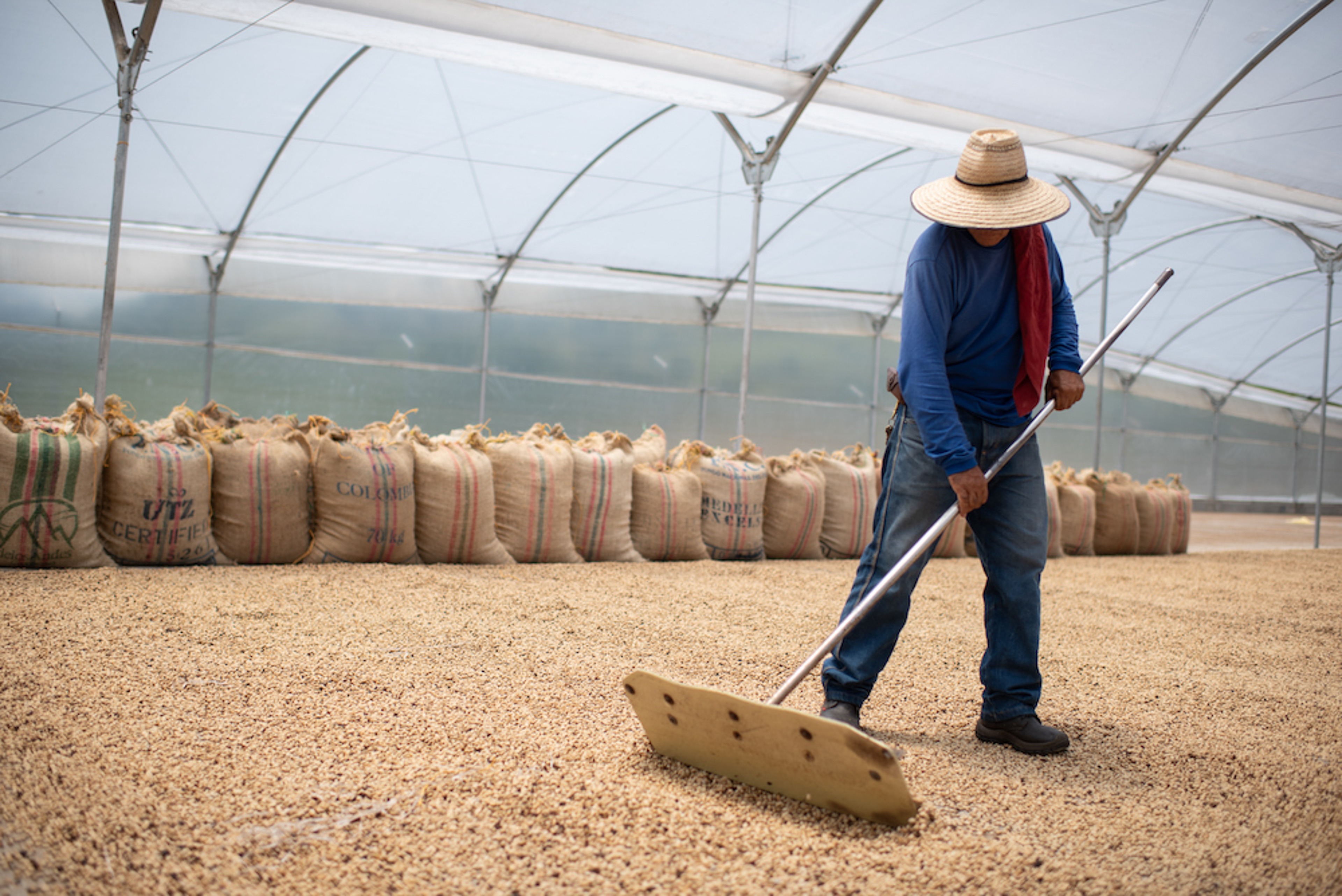 Living Income Pricing
A Revolutionary New Way to Buy Coffee
Bellwether's North Star metric in our coffee buying process is focused on Living Income Pricing. We partner with farmers and organizations at origin to collect primary data on cost of production, land size, and productivity to establish Living Income Pricing for coffee. Origin‑specific living income benchmarks, developed by the
Living Income Community of Practice
, are used to establish a minimum price for coffee. Bellwether signs contracts with producers based on this new Living Income Pricing. Data is refreshed on a regular cadence to ensure ongoing accuracy. Long term, paying Living Income Pricing helps close the poverty gap for farmers, ensuring economic stability in the Coffeelands.
So far, Bellwether has signed contracts based on Living Income Pricing in Colombia and Guatemala. Our goal is to purchase 100% of our coffees using the Living Income framework by 2025.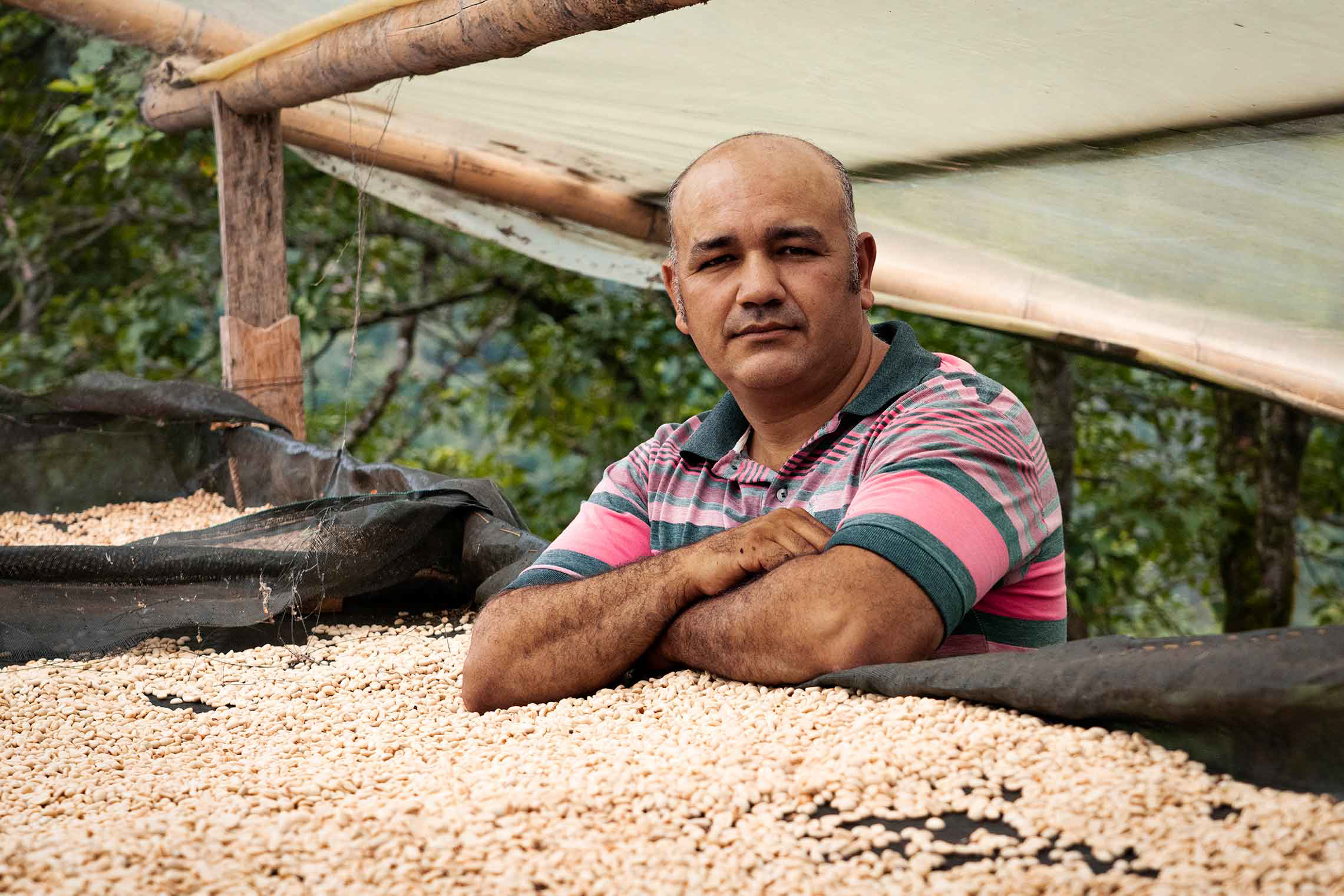 Farmer Impact Fund
Connecting Coffee Drinkers and Farmers for the First Time
Bellwether goes above and beyond paying producers a living income‑based price by making further Investments in coffee communities. We believe that making investments above and beyond the price of coffee further enables coffee producers to break out of the cycle of poverty plaguing the world's coffee farmers. We designed the Farmer Impact Fund to leverage the collective power of retailers and coffee drinkers to disrupt this cycle of debt and help pull farm communities out of poverty.
The Farmer Impact Fund is a turnkey program that allows Bellwether customers to create a direct impact in coffee producing communities by paying a premium on top of their green coffee price which is then collected and added to the fund. 100% of the funds collected are directly distributed to producers. Projects funded by the program are chosen independently by coffee producers and cooperatives. The Farmer Impact Fund has helped producers and coffee communities complete projects that include putting a roof on a school in Papua New Guinea, providing emergency dental care to female farmers in Guatemala, and building community gardens in Peru to subsidize the local food economy and many more.
Paying a more equitable price for coffee is not just the ethical thing to do ‑ it's key to the future of a thriving, sustainable, and diverse coffee industry. Join Bellwether to help move the needle on farmer outcomes for the coffee industry by sourcing coffee through our Green Coffee Marketplace.